Thursday, September 6, 2018
Democrats' clown show of outrage over Kavanaugh fools no one
(CNN)President Donald Trump's nomination of eminently qualified, mainstream conservative Brett Kavanaugh to the US Supreme Court -- combined with the predictable Democratic outrage machine -- has put red state Democratic US senators in a political box: side with their constituents or with the clown show that is the modern American left.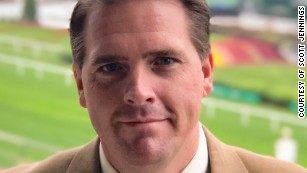 Trump's prime-time announcement of Kavanaugh's nomination on Monday was beautifully played by the White House. The name did not leak, leaving liberal picketers to make protest signs for
multiple possible nominees
. This made clear that protesters couldn't have cared less about the personnel, just that Donald Trump would be signing the nomination papers.
The protesters then ran
Shannon Bream
of Fox News off the street as she attempted to broadcast in front of the Supreme Court. The liberal group "
Women's March
" slammed Trump's nominee in a press release that left the actual name of the nominee with "xx," an embarrassing prewritten screed that would have gone out no matter who Trump picked.
Shortly after the announcement, an editor for The Daily Beast
tweeted an article
with the message: "Forget abortion or same-sex marriage — contraception could be banned under Justice Kavanaugh." Within minutes of Trump's choice, the left-leaning media would have people running to the drugstore to hoard condoms and birth control pills like a Kentuckian stocking up on milk and bread at the first sign of snow flurries. The hysteria was in full bloom mere minutes after Trump's announcement.
Not to be outdone, liberal actor Ron Perlman
tweeted an implication
that Kavanaugh would plunge the United States into either "Medieval Values" or "Shariah Law." Former Virginia Gov. Terry McAuliffe took it a step further,
tweeting
that Kavanaugh's nomination will "threaten the lives of millions of Americans for decades to come." He did not address, however, how Americans who already died from
tax cuts
, (as one former Obama official threatened they would) or the United States pulling out of the Paris climate accords (a fatal mistake, as envisioned by a Vox writer), or the Obamacare repeal, (McAuliffe, once more) would perish again.
I kid, but apparently these Democrats, in all their hyperbole, do not.
You expect it from the more liberal corners of Hollywood and the Democratic Party, but NBC News joined the fray when reporters Leigh Ann Caldwell and Geoff Bennett tweeted Tuesday (and then
Caldwell later deleted
) an outrageous conspiracy theory that retiring Justice Anthony Kennedy and President Trump engaged "for months" in secret "negotiations" to rig the process for Kavanaugh, a former Kennedy clerk.
Their "reporting" then set off a series of alarmist left-wing outrage tweets, which garnered
thousands of retweets
, as Charles C.W. Cooke of the National Review pointed out, before
corrective tweets
from Caldwell landed as quietly as a church mouse. The tinfoil hats were out in force,
as they have been
since Kennedy announced his retirement. It is a near weekly occurrence during the Trump presidency; everyone sees the falsehood while few see the correction.
With the resistance in full meltdown, the people who really matter -- US senators -- are now charged with evaluating Kavanaugh and rendering a decision on confirmation. Because Democrats foolishly shattered longstanding Senate traditions by
weakening the Senate's filibuster power
for judicial nominations in 2013, and then
trying to filibuster
Justice Neil Gorsuch in 2017, they are left to lie in a bed of irrelevance of their own making. As long as Republicans stick together, they can confirm Kavanaugh with a simple majority vote on the floor.
The Democratic senators to watch hail from red states: Joe Manchin of West Virginia, Joe Donnelly of Indiana, Heidi Heitkamp of North Dakota, and Claire McCaskill of Missouri. All are on the ballot this year, and all represent states Trump won easily in 2016. Their constituents, according to Republicans' internal polling, want Kavanaugh confirmed even as the left rages and demands resistance to all things -- and nominees -- born of Trump.
These Democrats are in quite a pickle. Three of them voted for Gorsuch in 2017 and Kavanaugh is as (or more) qualified and similarly conservative. Voting against Kavanaugh would signal to the folks back home that their votes are now controlled by the left-wing partisans described above — not a good look during a re-election campaign in states where Trump remains popular.
As long as Republican senators remain united, it is a safe bet Kavanaugh will get a handful of Democratic votes, making his lifetime appointment a bipartisan affair. For the red state Democrats, there's nothing to be gained from joining the loony left on this quixotic campaign, but there's much to lose by abandoning the desires of their center-right constituents who very much appreciate the President's qualified judicial appointments.
Posted by: Various Authors
Shield Spirit has become an excellent destination for all the news that really matters. Twitter